Our Team
Jeff Pellersels, DPM, FACFAS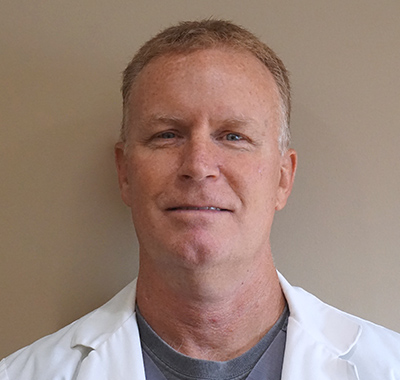 Jeff Pellersels, DPM, FACFAS
Dr. Pellersels is a podiatric surgeon who received his undergraduate degree from the University of Northern Iowa in 1986 and then attended the Des Moines University College of Podiatric Medicine and Surgery where he graduated in 1990. Dr. Pellersels was a member of Pi Delta, the National Podiatric Honor Society. After graduation he performed a surgical residency at Covenant Medical Center in Waterloo, Iowa under direction of Dr. Terry Lichty and Dr. William Gronen. After his residency Dr. Pellersels began practicing in the St. Paul, MN suburbs as well as community hospitals in Western Wisconsin and the St. Croix Valley. Dr. Pellersels is board certified as a Diplomat of the American Board of Foot & Ankle Surgery, Fellow of the American College of Foot and Ankle Surgeons, and a member of the Minnesota Podiatric Medical Society.
Other interests include auto racing, scuba diving, travel, most sports, fishing, and snowmobiling.
Dr. Pellersels schedule is as follows:
Mon:
Tues:
Wed:
Thur:
Thur:
Fri:
Woodbury, 9:00am - 5:00pm
Woodbury, 9:00am - 5:00pm
West Saint Paul, 9:00am - 5:00pm
West Saint Paul, 9:00am - 12pm
Woodbury, 1:00pm - 5:00pm
Surgery only
Carly Kriedberg, DPM
Carly Kriedberg, DPM
As a member of Foot and Ankle Clinic P.A. Dr. Carly Kriedberg has happily relocated to the Twin Cities where she was born and raised. Dr. Kriedberg has spent 3 years completing her podiatric medical and surgical residency training in Farmington Hills Michigan at Beaumont Hospital Botsford Campus. She is board certified as a Diplomat of the American Board of Podiatric Medicine. She is a member of the Minnesota Podiatric Medical Association. She has extensive training in both forefoot (bunions, hammertoes, and neuromas) elective surgical procedures as well as wound care and diabetic limb salvage procedures. She has a special interest in the treatment of sports related injuries, in office procedures, and diabetic palliative and preventive care. Dr. Kriedberg likes to spend time with family and friends. Her hobbies include gardening and cooking. Dr. Kriedberg is a certified master gardener. She loves spending time learning new crafts and loves dedicated time for hiking, yoga, and meditation. Dr. Kriedberg is an active volunteer in the community. She participates in wildlife rehabilitation, equine therapy and spends time with her golden retriever Marvin.
Dr. Kriedberg's schedule is as follows:
Mon:
Tues:
Wed:
Thur:
Fri:
Edina, 8:00am - 5:00pm
Edina, 8:00am - 5:00pm
Woodbury, 9:00am - 5:00pm
Edina, 8:00am - 5:00pm
Woodbury, 9:00am - 5:00pm
Roy Moeller, DPM, FACFAS
Retired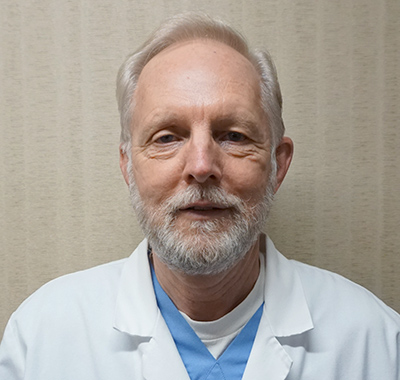 Roy Moeller, DPM, FACFAS
Dr. Moeller has been practicing podiatry since 1986 following his completion of his surgical residency at the Windom Area Hospital in Windom, Minnesota. He graduated from the William M. Scholl College of Podiatric Medicine in Chicago, Illinois after attaining his bachelor's and master's degrees from Michigan State University. He is board certified in Foot and Ankle Surgery by the American Board of Foot and Ankle Surgery. One of Dr. Moeller's specialties is bunion surgery. Over the years he has perfected his technique so most bunionectomies can be performed with the patient fully weight bearing on the surgerized foot postoperatively. He has been using screw fixation for a number of years. This not only allows for more stability and compression of the cut bone but the foot can be bathed about a week after surgery. A bunionectomy does not have to be a painful procedure. Many of Dr. Moeller's bunionectomy patients have little or no pain afterwards with proper postoperative care.
Dr. Moeller grew up in Michigan and is a diehard Spartan sports fan. He resides in the Twin Cities with his wife and dog. They have two adult children and two grand dogs. Dr. Moeller is active in his community, looks forward to his annual Dive Conference, and loves spending time with his family.
Dr. Moeller retired from the office on April 27, 2021.
Beth, Patient Care Coordinator, Surgery Scheduling, CMA
Beth is the Patient Care Coordinator for Foot & Ankle Clinics. She enjoys her job because it allows her to interact with new and interesting people every day. Beth graduated with honors from Rasmussen College in 2012, obtaining her associate degree as a Medical Assistant. In 2014, she obtained her X-ray Certification.
Connie, Billing Specialist (Sole Resources)
Connie, our billing specialist, has been in podiatry since 1989. She started as a receptionist, and in time became Clinic Manager of three physicians and several offices. Once the kids left the nest, she and her husband (retired) bought a place on Waverly Lake in Waverly, MN. She currently does the billing for Foot and Ankle Clinics from her home office with an occasional visit to the Woodbury site. Connie also does consulting for other podiatric medical practices around the metro area. She is happy to discuss any billing problems you may have.
Anne, Podiatric Medical Assistant
Anne is a Podiatric Medical Assistant, Certified. She worked in podiatry for many years and is now returning part-time to Foot and Ankle Clinics. She is co-author and editor of Podiatric Medical Assisting and served on the state and national podiatric assistant boards. Her favorite part of podiatry is working with the patients directly. Her hobbies include reading, walking and enjoying her two dogs.