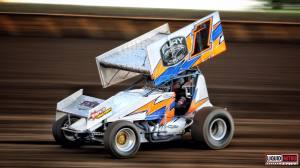 Dr. Pellersels fulfilled his childhood dream of driving a race car when he started racing the # 1 super-stock in 2004 and can be found racing at area dirt tracks many summer nights having fun.
"I grew up on a farm in northwest Iowa and throughout my childhood, my dad, brother and myself would go to the dirt track races at Buena Vista Raceway in Alta, Iowa, every Sunday night. Going to the races was something I looked forward to every week, and it became a part of my life growing up. I always dreamed of being a race car driver someday.
"When I went off to college, medical school and my residency, I lost touch with it and very rarely made it to any races for about 10 years. Then when I settled in the Twin Cities area after my residency, I occasionally would go to Cedar Lake Speedway outside of New Richmond, Wisconsin, and the bug quickly struck and I was hooked again.
"My brother and his best friend back home actually had a modified they were involved in, my brother Craig as a crewman and his friend Doug as the driver. In 2003 I got the chance to drive the race car in a sponsors race at Buena Vista Raceway. I came in second in that race but after that the desire to actually drive a race car instead of just watching became too much and the next season I had a car and was out there fulfilling my childhood dream of driving a race car. While there have been a lot of learning experiences since then and a lot of fixing damaged equipment it is still something that I love to do. In 2011 the switch was made from the superstock class to a wingless sprint car participating in the newly formed UMSS Traditional Sprint Car Series.
"I may never win a race but I'll be having a lot of fun out there no matter where I finish. If you ever venture out to the race track, give a little cheer of support for me and come into the pits after the races and say hi. I don't make it out to every race but the schedule of races can be found under the Traditional Sprint Car Series at UMSS.
"One little bit of advice, it is a dirt track so check the wind direction and sit on the side of the track where the wind won't blow the dirt onto you and into your drink."